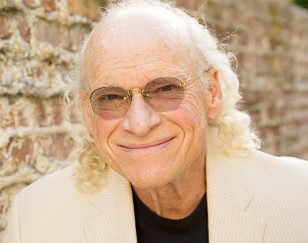 Richard lectures on screenwriting and storytelling throughout the world.
Writers who have studied at UCLA have written dozens of prestigious Hollywood blockbusters and independent productions.
Professor Walter has appeared multiple times on The Today Show, The O'Reilly Factor, Hardball, ABC Primetime, Scarborough Country and CBS News Nightwatch, to name a few. More than a hundred newspaper and magazine articles have described his work and the program he directs at UCLA.
---

UCLA-trained screenwriters have won five best-screenplay Oscar nominations and three Oscars in the past seven years.
They have written ELEVEN projects for Steven Spielberg:
Jurassic Park I, II, II, Indiana Jones II, III, The Terminal, War of The Worlds, Munich, Lincoln, Eagle Eye, Amazing Stories...

Plus dozens of mainstream commercial Hollywood blockbusters (such as Spider-Man, Benjamin Button, Charlie's Angels, Men In Black, Mission: Impossible) and prestigious indie productions, including Milk, Sideways & The Descendants.

They have also written hundreds of hours of Television.
Writers that Richard teaches dominate the film and TV industry.
UCLA SCREENWRITERS INCLUDE:
Dustin Lance Black – Milk, J. Edgar, When We Rise (TV)
Alexander Payne – Sideways, About Schmidt, The Descendants
Eric Roth – The Insider, Forrest Gump
Paul Schrader – Raging Bull, Taxi Driver
Shane Black – Lethal Weapon, Kiss, Kiss, Bang, Bang, The Last Action Hero
Billy Ray – Flight Plan, Suspect Zero, Shattered Glass
Pamela Gray – A Walk on the Moon, Music of the Heart
Jeffrey Boam – Indiana Jones & The Last Crusade, Lethal Weapon 3
David Koepp – Spider Man, Mission Impossible
Sacha Gervasi – The Terminal, The Hypnotist, Henry's Crime
Jim Herzfeld – Meet The Parents, Meet The Fockers
Collin Higgins – Harold and Maude, Nine to Five
Michael Miner – Robocop Trilogy
Sheila Callaghan – United States of Tara
Don Payne – The Simpsons
Caroline Williams – Arrested Development